PLEASE NOTE – This was a Pre-Enter show- no entries on the day.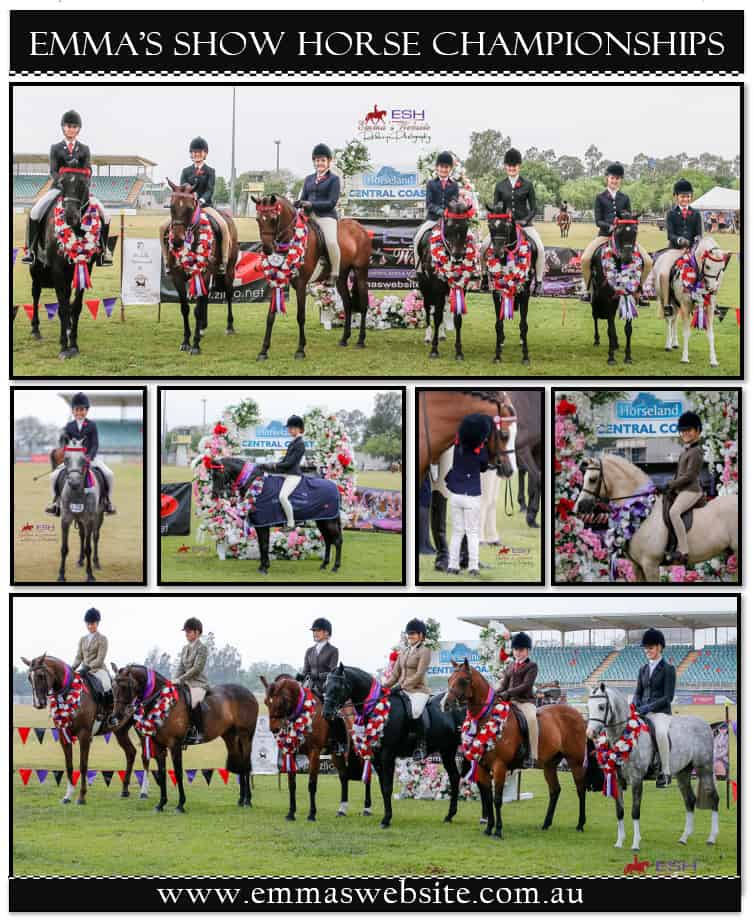 ENTRIES HAVE NOW CLOSED.
Class Entry fees:-
Open Championships, Supplementary Saddle Championships, Riders and Open Leds – $20.00 ea
Double Chance Events – $10.00 ea
Led & Ridder Breed Events – $12.00 ea
One off "Event Fee" of $40.00 payable once. For the costs of First Aid, Ground cleaning & Covid Proceedure costs.
A few important points to note:-
STABLES – these are booked when completing your entries and on a first come basis. The system will allow you to select your own stables through the map as well as camp sites. Regardless of whether you require power or not the showground policy is for all competitors staying on the grounds for either Friday or Saturday night to pay $30.00 for Camping. This covers their cleaning of facilities, lighting and security. Once all permanent Stables are taken we will look to bring in portable stables however these will then be at an additional cost. Camping sites are unlimited.
ENTRIES –  Online credit card payments are through NOMINATE. Or if you experience difficulties with the online system please contact Emma. Direct Deposit, Layby and part payment entries also available. We do not want anyone to miss out, should you have any payment concerns please contact us. Entries close Wednesday 14th October 2020. This date will be adhered to in order to provide the showgrounds with Horse, Competitor and spectator numbers should any COVID conditions be applicable in late November.
PROGRAM – The Program is set. Upon the closing of entries should we have any gaps in the program, we may look to introduce additional sections or classes.
EMMA'S REFUND POLICY – Up until the closing date of entries competitors who have submitted entries can change or amend details at any time. After the official closing date there are no refunds for competition change in circumstances. We may offer to assist with a swap or horse or rider, this is at the ESH discretion. We may choose to offer a credit for the following show. The ESH Refund policy remains the same as it has done the past 10 Shows. If in the event the Show was postponed or cancelled due to an Official Government issued 'Catastrophic Weather' event or Covid-19 Government restrictions, competitors would receive a FULL refund of all Entry Fees, Stabling and Camping Fees with 14-21 days of postponement. Only the Admin fee retained. Competitors would also receive a $50.00 Emma's Website Voucher and 1 free Class for the subsequent Emma's Show. Nominate Processing Fee – will be at the discretion of the Nominate Company QLD.
CONDITIONS OF ENTRY  – Please ensure you read all conditions in the PDF attachement above to ensure you are eligible for classes/sections ( Amateur, Preliminary etc) along with Competitor entry conditions. By entering the 2020 Emma's Show Horse Championships you agree to the conditions of entry.
STRAPPERS & SPECTATORS – Please be aware and prepared for any restrictions. Currently the NSW Government has a restriction of 500 people max per open air event. Should this still be the case in November we MAY need to restrict the number of people allowed to attend such at Spectators & Trade Stands. A limit on the number of Strappers/attendants per Rider to ensure we remain under the 500 limit (Given approx 40 officials will be required). To ensure NO competitor misses out, this could include the following examples:-

1 Rider = 1 Strapper/attendant only.
OR
1-2 Horses = 2 People maximum, 3-4 Horses – 3 People Maximum and so on.
OR
Setting Maximum of 230 competitors (riders/handlers – to then allow at least 1 only attendant per entrant.
Special exemptions can be applied for by contacting Emma. These will be given once we are clear on exact numbers attending.
SHOULD THE 500 PEOPLE limit still apply at the end of November, we may have to restrict Spectator and Trade Stand attendees to the grounds, particularly during the first half of the days competitions. These are Government rules not ESH. We thank you for your co-operation.
If there are no Covid regulations for the amount of people allowed at a venue then no restrictions will apply for attendees, spectators or visitors.
This event WILL BE PROCEEDING. It will only be cancelled in the event of a total Government COVID Lockdown. Any conditions in place for late November will be strictly adhered to for the safety of our Competitors, Officials, Spectators and ground staff.
Please ensure you read the Conditions of Entry requirements to ensure you are aware of rules such as Memberships to Societies, eligibility for Classes, Code of Conduct, Entry conditions and other details relevant to entering the Championships. All competitors accept these rules and agree to abide by them when entering the event.
To download the 2020 Conditions of Entry – Click here >>
To download the Schedule of Events program – Click here >>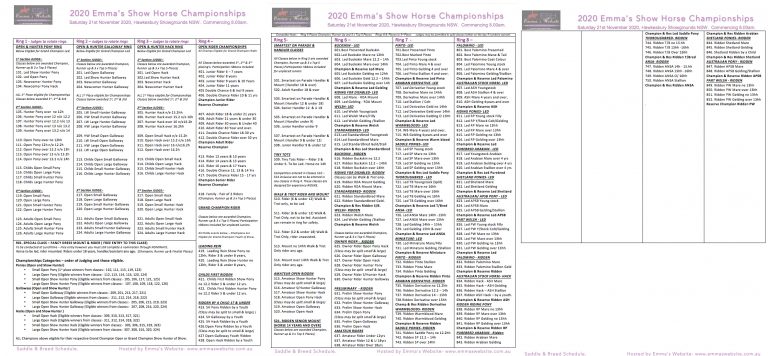 To view the 2020 Classes available for sponsorships  – Click here >>