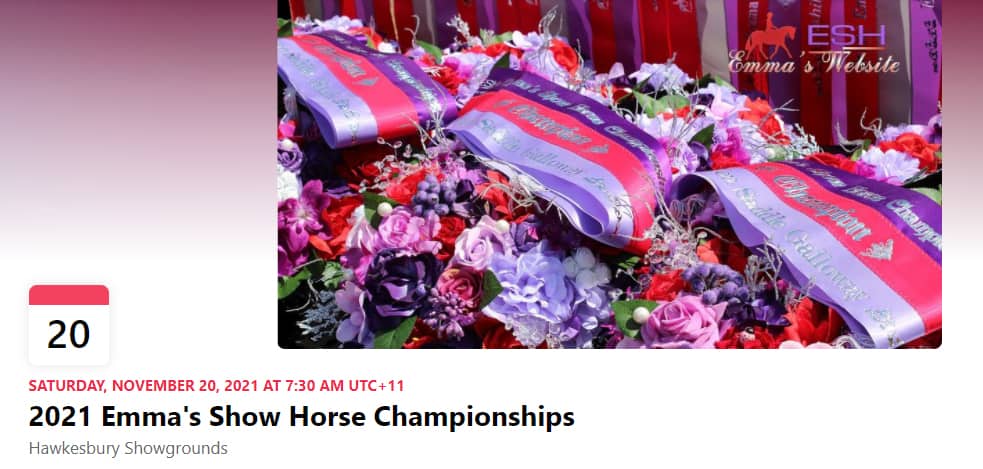 Click above to join the Emma's Championships Facebook Listing.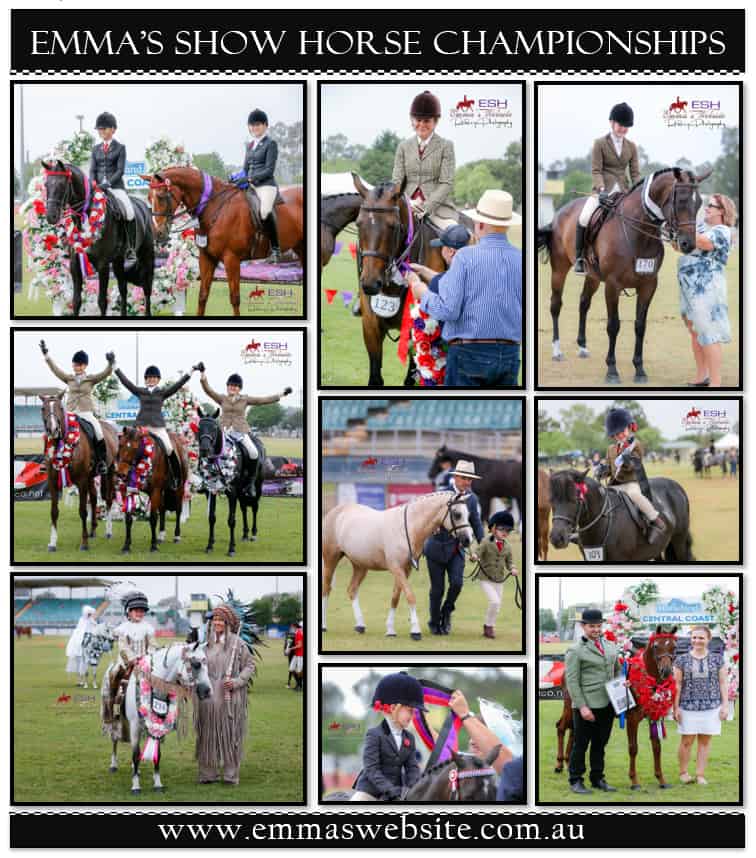 ENTRIES OPENING 1st AUGUST 2021
This year will again see 8 rings with many all new events. Judges and Sponsorships below
To view the 2021 Schedule of events & to ENTER -CLICK HERE >>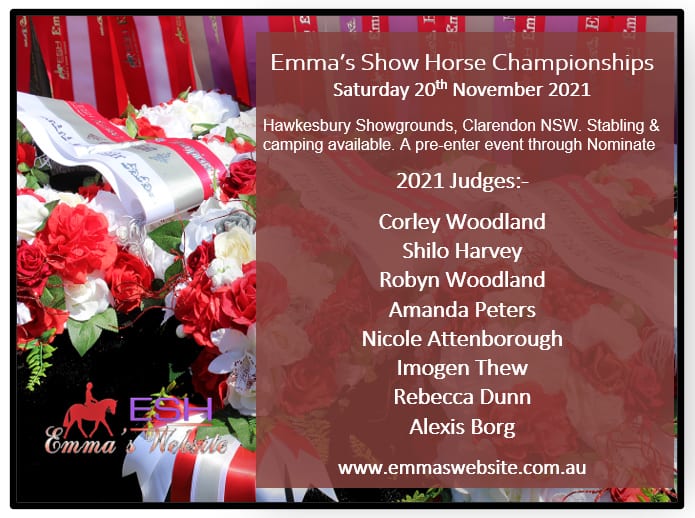 SPONSORSHIP of ESH CHAMPIONSHIPS;-
Gold & Platinum Sponsorship Packages will include for the sponsor FREE HORSE Entries, Presentations on the day, Banner and or Trade Stand if applicable & 12 months Unlimited Advertising on Emma's.
Sponsorship packages are:-
Stabling & Camping Bookings
Pre Booked & paid Stabling & Camping is available. There is a large stable block, wash bays along with powered camp sites. Excellent facilities include showers, toilets and the showground is walking distance to a hotel, pub with bistro and service station. 
This year the Stabling and Camping bookings are through NOMINATE. When you proceed to enter the show, the initial pages on Nominate will provide details on camping and a map to select your stables.
We recommend for those people who are travelling – to book their stables early as they are on a first come first in bases. You can do this and also enter say 1 Class for the moment, then once you budget allows, use your Nominate entry Booking number to log back into the system to complete the rest of your entries at a later date. The Event fee is a one off fee only payable once.
You can also add entries as often as you require, using your Reference number. This make it easy so you can do classes as you can afford rather than all at once the day of closing date!
  To book- Click here >
Please note: The team at ESH run this event as a non profit exercise. All additional funds through entries and sponsorships are put directly back into the show. We do not have memberships/insurances to assist with the running of the show – all entry fees and sponsor contributions go straight into the costs of the event and prizes.