On each specified Classifieds categories page –  40 advertisements will be displayed at a time starting with Premium Listings – followed by Standard listings, please use the page number or arrow buttons at  to view more. Click on advertisement titles to view full details.
Category: Show Hunters - Hacks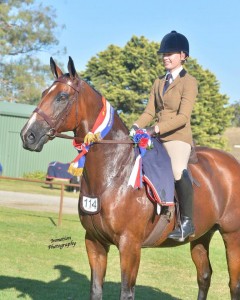 Front and Centre - 16.3 7/8hh EA and SHC registered 12yrs, bay thoroughbred gelding. Currently still competing in his Newcomer...
08/08/2017
Murray Bridge
South Australia
Price: $ 10,000.00