'Budget' Range Garlands:- $70.00 each (2 Flower rows, no features. M size only)
Standard Double:- from $80.00  Standard Triple:- from $100.00    
Extra's available:- Lighting, Rosettes, Printed Tails.Bulk specials available.  Prices based on sizing & standard colour flowers
Many varieties of Flowers are incorporated into Garlands. Standard base & feature Rose colours include:-   Red, Deep Red, all Blue shades, Aqua, Black, White, Cream, Ivory, Beige, Yellow, Lemon, Orange, Brown, Dark Pink, Light Pink, Purple shades, Lilac, Maroon.
Small additional charges apply where:- The majority of the Garland colour to be:- Metallic colours, , Silver, Gold, or Bronze. Or where flowers are to be colour matched to specific ribbon colours/samples or requested specific flower types. From $8.50 per Garland.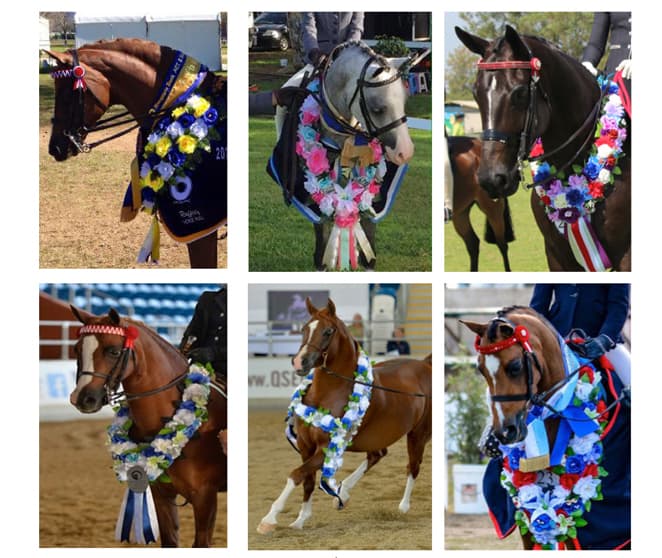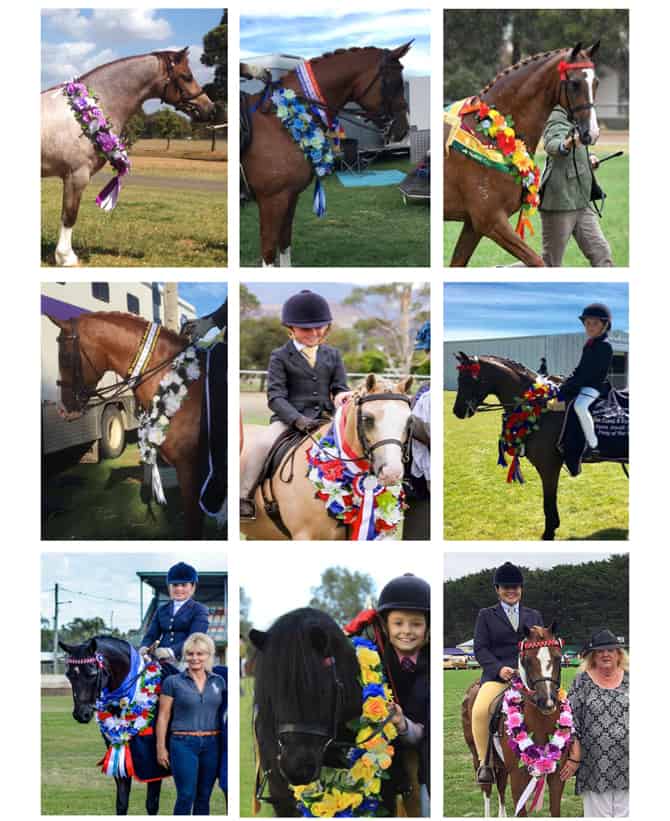 Photographer credits:- Lisa Gordon, Stephen Mowbray, Lorelle Mercer, Angie Rickhard, Sue Alston, Pic my Pony, Rodney's, Manning Photography, Samantha Taylor & personal owners. All photos have been submitted to Emma's by viewers.