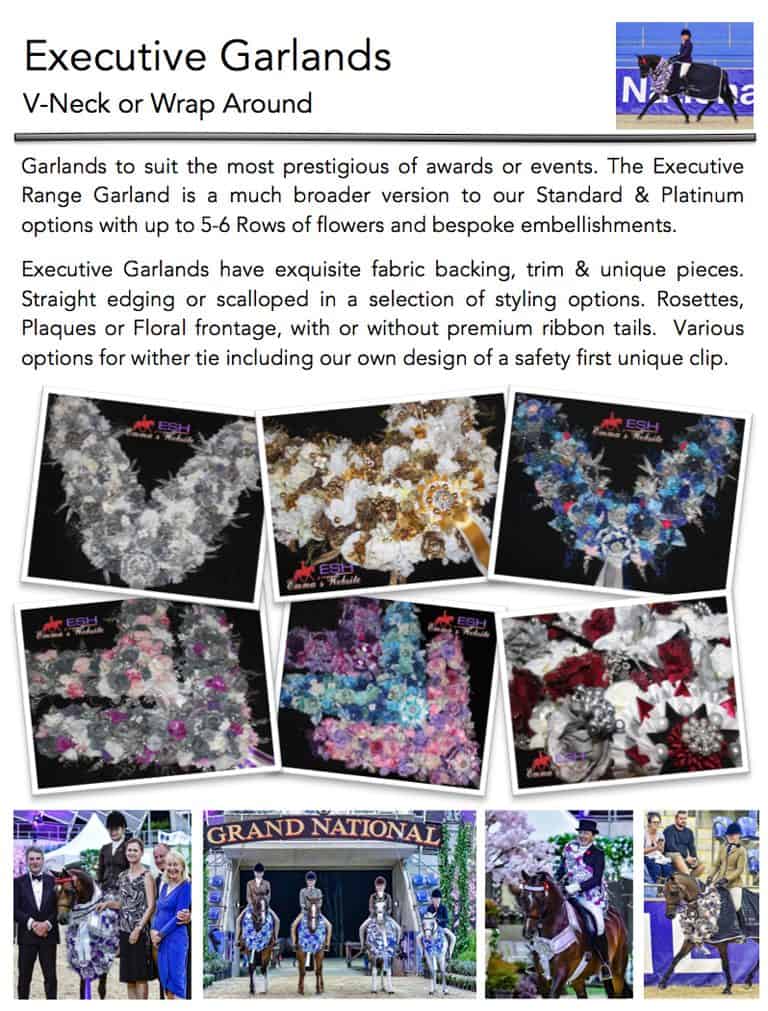 Bulk specials available. Prices based on sizing & design requirements. 
Executive Garlands:- from $250.00. 
Prices include:- Lighting, Standard/Platinum Rosettes or full floral finish.
Many varieties of Flowers are incorporated into Garlands. Standard base & feature Rose colours include:-   Red, Deep Red, all Blue shades, Aqua, Black, White, Cream, Ivory, Beige, Yellow, Lemon, Orange, Brown, Dark Pink, Light Pink, Purple shades, Lilac, Maroon.
Small additional charges per order (not per Garland) apply where:- The majority of the Garland colour to be:- Metallic colours, , Silver, Gold, or Bronze. Or where flowers are to be colour matched to specific ribbon colours/samples or requested specific flower types.