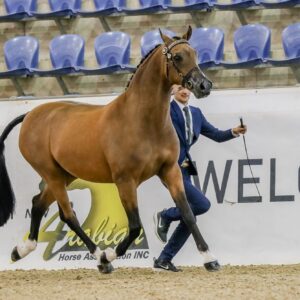 Your expressions of interest are welcome for arguably one of the best Partbreds in Australia. Heste Arabique Impressed In Bronze...
26/03/2021
Wagga Wagga
Nsw
Price: $ 15,000.00
SOLD!! Perfect Childs First Galloway. 6 year old Gelding. ...
19/03/2020
Sunshine Coast
qld
Price: $ 20,000.00
5yo, Hunter Galloway Gelding. Sire:-Bamborough Jazzamataz Dam:-Allengreen Showstopper "Rocky" is a true superstar in the making, purchased to be the...
03/01/2020
Price: $ 6,000.00