Click above to join the Emma's Championships Facebook Listing.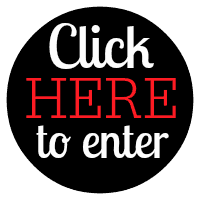 LATEST NEWS:-
As we at ESH have always been cognisant of the growing cost of showing to the competitor, we have again kept the entrant costs to a minimum, without comprising on the quality of our Ribbons, Garlands, Rugs and other prizes.
Some classes fees have been reduced!
Opening & Closing of Entry Dates – Through Nominate or Emma's
ESH Championships Entries opened on the 1st August.

Entries can be made through the NOMINATE Online System. Only those wishing to Direct Deposit or through payment arrangements will enter through Emma's Website via Entry forms.

Enter one class a week or as often as you like until the Closing date. Entries can be changed, altered, amended or refunded prior to the closing date.

NO refunds 

will be given after close of entries being Monday 15th October for any reason.

OFFICIAL CLOSING DATE OF ENTRIES – Monday 15th October 2018 – Midnight

NO entries will be accepted without full and complete payment unless a previously arranged payment arrangement has been made and confirmed to ESH prior to initial closing date of entries.

All competitors that enter have agree to abide by the 2018 Emma's Show Horse Championships Rules & Regulations,and comply with the applicable Class eligibility rules.
Schedule of Events:-
Judges have been confirmed and appear in the schedule. This year will again see 8 rings with many all new events. We regret that some breeds are no longer catered, this has only been due to a continued decline in numbers. For any breeds not included there is a new 'Open Led Breeds & Ridden' section in height sections.
To view Schedule – Click here >>
More Classes:-
We have an all new revamped program this year. Take a moment to review all of the events including new sections. Unfortunately some breeds are no longer available in the schedule to the continual decline of numbers. However for any breeds not catered for we have introduced a Open Led Breed Led & Ridden Championships split into heights. There are some new breeds added too.
Fancy Dress – still FREE ENTRY! This year there is a class number so that entrants can nominate for this event at no cost.
AHHA Member Classes – a full program of Led and Ridden Height Championships, Young Horse Classes – and many of our popular Youth & Saddle events now with split height Championships.
2018 Class Entry Fees
Class Entry Fee's range from – $10.00, $15,00 & $20,00 each
All Competitors/Entrants must pay the ESH $30.00 Event Fee. This fee is per entry (not per horse, rider or handler) e.g One fee per complete entry.

Please note – as the Rudder Family are not a committee nor have "Memberships" that can help to assist our show, we require entrants to pay a one off Event Fee to help cover costs such as Insurance, First Aid & Ground Clean up. All other costs are covered by entry fees. This Event fee is still well below the average "Fee amount" charged by many other events.
 Unlike many other events – there are NO other fee's!! 
SPONSORSHIP of ESH CHAMPIONSHIPS;-
Gold & Platinum Sponsorship Packages will include for the sponsor FREE HORSE Entries, Presentations on the day, Banner and or Trade Stand if applicable & 12 months Unlimited Advertising on Emma's.
Sponsorship packages are:-
BRONZE PACKAGE:- Product Donations – we welcome Businesses to provide Products/Services as prizes for Classes. We would request to have these prior to the day, for tagging & sorting. Dependant on the donated value will determine the Sponsor benefits to be received.
SILVER PACKAGE – $100.00 – for the purchase of an Embroidered Rug with your name or Business details along with Class name.
GOLD PACKAGES of $250.00:–  for Championship Class – for the purchase of an Embroidered Rug, Platinum Triple Row Garland, Special Sash & additional Prize.
This package includes FREE Horse entry to the Show (up to 4 of the Sponsors own horses), listed as official Show Sponsor, Banner on Emma's Website for 12 months, Free unlimited Classifieds & Business features!
Stabling & Camping Bookings
Pre Booked & paid Stabling & Camping is available. There is a large stable block, wash bays along with powered camp sites. Excellent facilities include showers, toilets and the showground is walking distance to a hotel, pub with bistro and service station. 
This year the Stabling and Camping bookings are through NOMINATE. When you proceed to enter the show, the initial pages on Nominate will provide details on camping and a map to select your stables.
We recommend for those people who are travelling – to book their stables early as they are on a first come first in bases. You can do this and also enter say 1 Class for the moment, then once you budget allows, use your Nominate entry Booking number to log back into the system to complete the rest of your entries at a later date. The Event fee is a one off fee only payable once.
You can also add entries as often as you require, using your Reference number. This make it easy so you can do classes as you can afford rather than all at once the day of closing date!
  To book- Click here >
Please note: The team at ESH run this event as a non profit exercise. All additional funds through entries and sponsorships are put directly back into the show. We do not have memberships/insurances to assist with the running of the show – all entry fees and sponsor contributions go straight into the costs of the event and prizes.