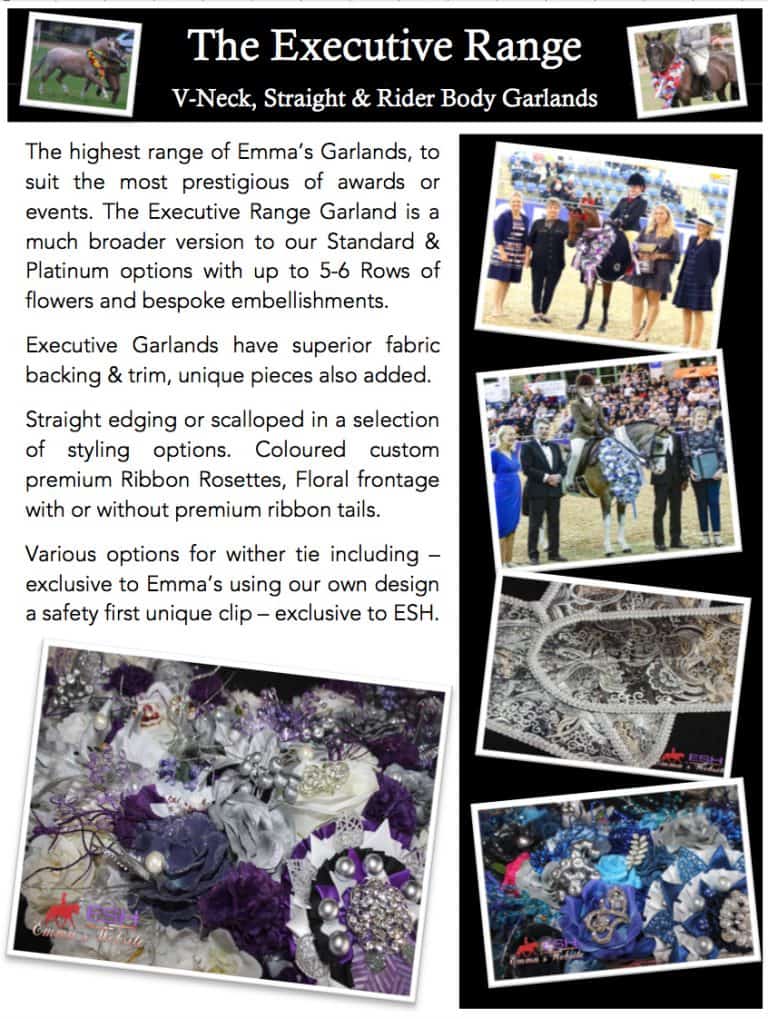 Bulk specials available. Prices based on sizing. Medium sizes are most popular.
Executive Garlands:- from $250.00 to $450.00 for Formal Grand Champion style.
(Elegant layered floral arrangements, exquisite featured flowers, stylish embellishments including Diamonte Pieces throughout, hand painted flowers).
Prices include Coloured Lighting, Standard/Platinum Rosettes or full floral finish.
Many varieties of Flowers are incorporated into Garlands. Standard base & feature Rose colours include:-   Red, Deep Red, Mid-Dark Blue, Sky Blue, Baby Blue, Aqua, Black, White, Cream, Ivory, Beige, Yellow, Lemon, Orange, Brown, Dark Pink, Light Pink, Dark Purple, Mid Purple, Lilac, Maroon.
Small additional charges per order (not per Garland) will apply where:-
The majority of the Garland colour is to be:- Metallics, Grey, Silver, Gold, Navy or Bronze
Feature flowers, other than base, to be:- Metallics, Grey, Silver, Gold, Navy or Bronze
Non standard flower colours requested (e.g. close colour match to specific ribbon colours)
Different varieties of Flowers are requested in colours or styles not standard.