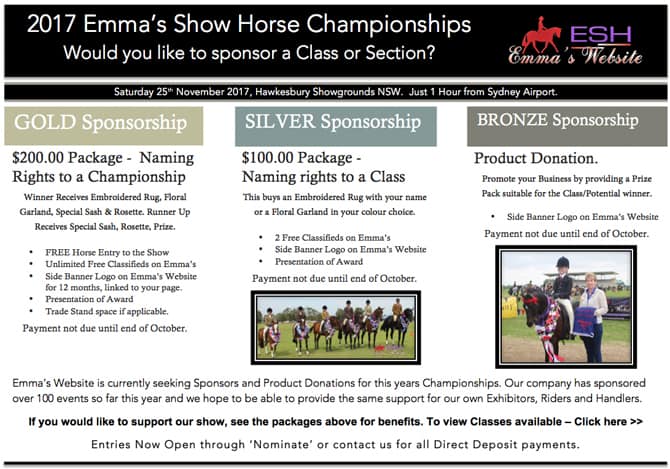 A Pre-Enter show- no entries on the day.
 IMPORTANT:-
See menu tabs above for the 'Conditions of Entry' and 'Class Definitions' for all events. If you meet all of the requirements for each class then click below to enter.  

If you wish to enter by Direct Deposit or Part payment, please contact Emma.  Thank you.
Saddle Horse Schedule – Click here to download in PDF >>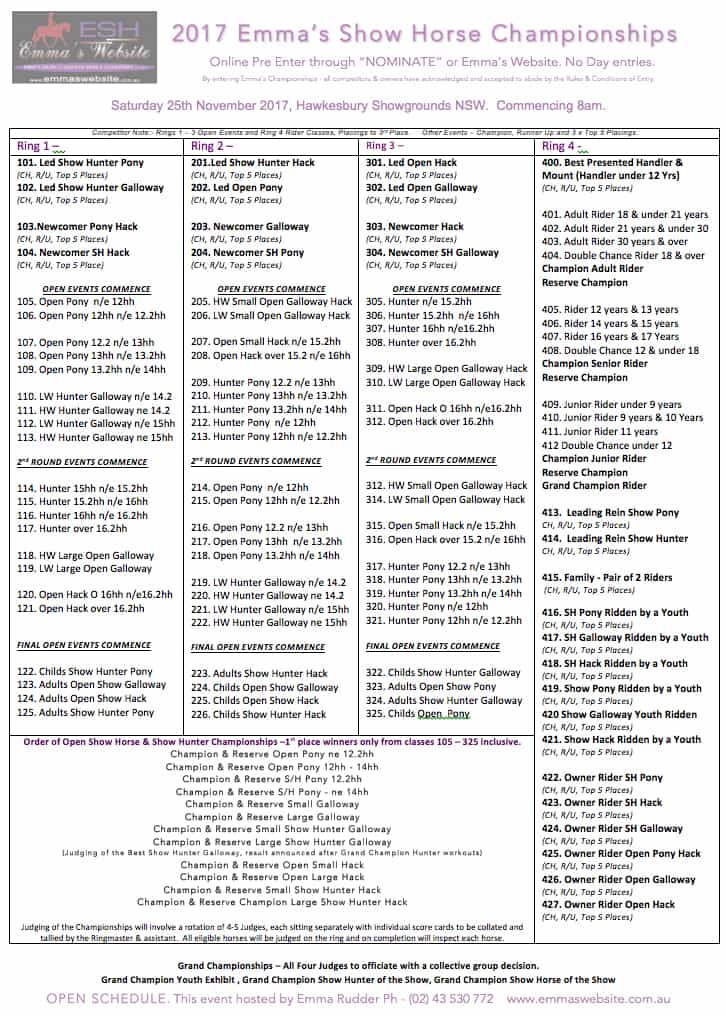 Saddle & Breed Horse Schedule – Click here to download in PDF >>