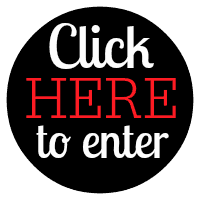 MOST COMMONLY ASKED QUESTIONS:-
Do I need to be a member of EA or SHC? :- As long as you have current Financial Membership through ANY Hack Association, Breed or Pony Club that covers for Public Liability Insurance. For Breeds – yes you must be a current member of the Association as well as  your Handler'/Rider.
Do I need a Measuring Certificate? :- For Horses competing in Height Classes, you must specific on the Entries your horses height and have your Measuring Certificate available on the day for any inspection as required. Horses that do not hold a current measuring certificate – must accept to be measured on the day by a certified Official in the event of a protest or enquiry. Failure to comply with any measuring request will result in immediate disqualification of that Horse from the event.
Pending Registrations/Memberships:-   These will be accepted for entry purposes, completed paperwork must be provided to Emma's 7 Days prior to the event or the entry for those Horses/Handlers/Riders will be withdrawn without refund.
Refunds/Change of Entries:- There will be NO refunds following the closing date of entries. Amendments to entries or Change in horse resulting from Injury or Death will be considered up to 14 days prior to the Date of the show. No further changes will be considered after that time due to Cataloguing.
Stabling/ Camping:- This MUST be pre-booked and PAID with Emma. No stables will be unlocked unless they have been booked.
Triple & Double Chance Saddle & Rider Classes:-  These must be pre-entered. There is no entries on the day. Triple Chance Classes are FREE if the first 2 Chance classes have been entered. If you win your class, Congratulations, you are eligible for the Championship Judging. Winners can not compete in the following Double & Triple Chance.
Fancy Dress - This class is FREE Entry on the Day, you do not need to select it here on Nominate. It will be judged at a suitable time during the day, generally after the completion of the Grand Champion Led Exhibit of the Show.
Additional Classes being added to the Program?:-  Following the Close of entries – the Emma's team will process all received entries and look where we have gaps or sections that can have additional Breeds/Classes added. If this can be achievable – Entries will re-open for the newly added classes only.  Should any Breed sections not be supported this year, they will not be included in our future Shows and instead replaced with new Breed events.
SPONSORSHIP OF CLASSES:- We still have a large range of Classes available for Naming Right Sponsorships – take a look at the packages above – there may be one that suits you or saves you Money in Entry fees! More benefits for Sponsors that any other shows, more than just an announcement on the day!.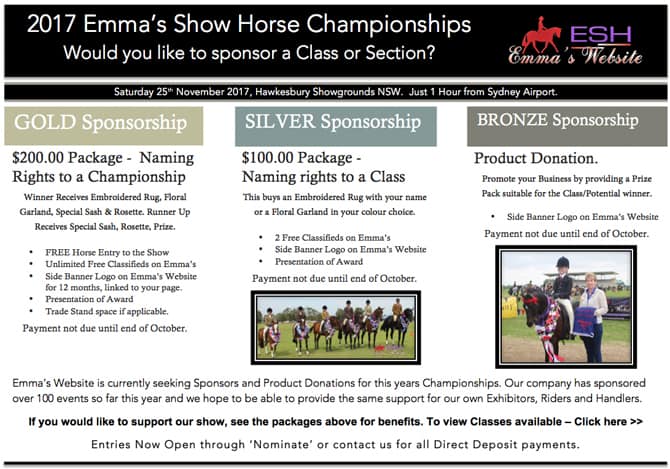 A Pre-Enter show- no entries on the day.
 IMPORTANT:-
See menu tabs above for the 'Conditions of Entry' and 'Class Definitions' for all events. If you meet all of the requirements for each class then click below to enter.  

If you wish to enter by Direct Deposit or Part payment, please contact Emma.  Thank you.
Saddle Horse Schedule – Click here to download in PDF >>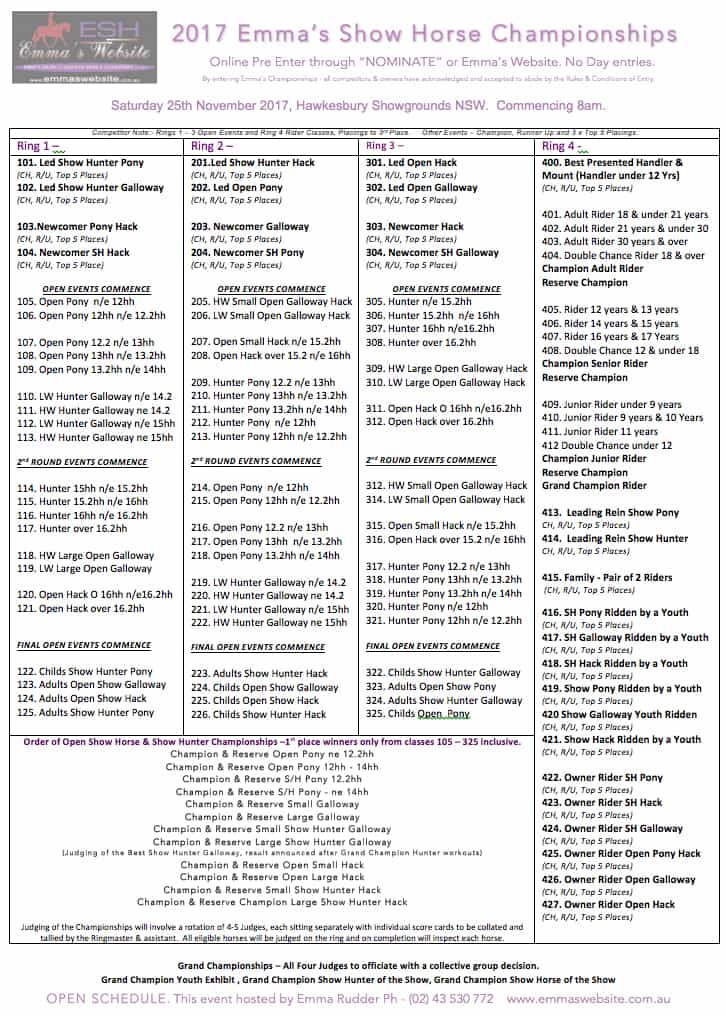 Saddle & Breed Horse Schedule – Click here to download in PDF >>