IMAGES - ALL PHOTOS ENLARGE & DISPLAY FULL IMAGE WHEN CLICKED ON
This includes all photos which are displayed on each individual sale page.
Premium Advertisements highlighted in Purple and are shown first, Standard Advertisement are displayed in white and are located after the Premium listings. Click on Titles to view full details.
Category: Horse Floats
Fully Australian made and custom built in 2011 by horseman Ian Rostock in South East QLD. Immaculate condition and meticulously...
01/08/2017
Price: $25,000.00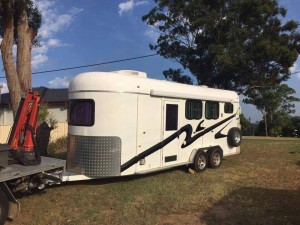 Excellent Condition. Rego Feb 18. Imported float. Living area separated by full wall with internal access to horse section. Other...
11/07/2017
Wilberforce
NSW
Price: $26,000.00