IMAGES - ALL PHOTOS ENLARGE & DISPLAY FULL IMAGE WHEN CLICKED ON
Our NEW WEBSITE is coming soon!   
We are experiencing some technical issues with the Classifieds menu left. We hope to have this rectified shortly. See our Newsroom for all current listings. 
Category: Saddlery & Businesses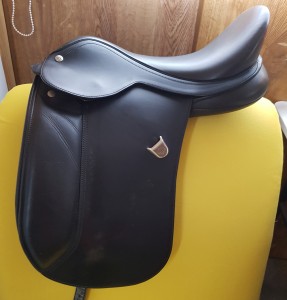 This saddle was purchased for my very wide Welsh B, but unfortunately it did not fit him. The saddle is...
28/09/2017
Price: $1,000.00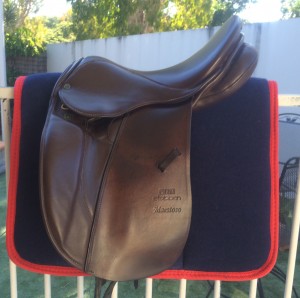 Stubben Maestoso 16inch show saddle Extra wide gullet (6 inches) Long girth points in good show condition suit large pony...
22/09/2017
Price: $1,100.00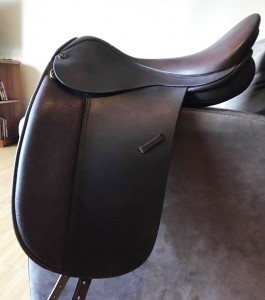 16 1/2" Jessica Trainer Saddle. This stunning saddle has only been ridden in once. Immaculate condition and ready for immediate...
29/08/2017
Price: $1,900.00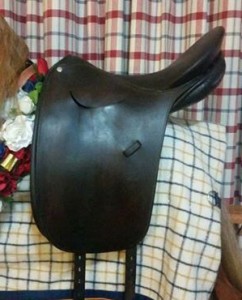 Bali's 16 Ph Royal Saddle. Unfortunately just too big for my girls. This saddle is well used and loved. Has...
11/08/2017
Price: $1,200.00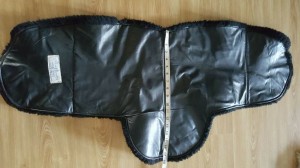 Quality Sheepskin Saddle Pads and Ladies Riding Boots. Cheryl's sheepskin 15 1/2" Saddle Pad - $30.00 16 1/2" black Full...
02/05/2017
Price: $30.00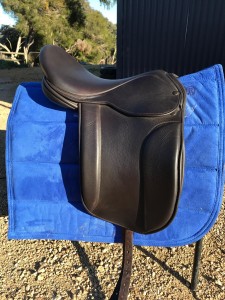 16.5" Ramsay Show Saddle, made in April 2017 and only had about 12 rides. The is a Wide-Wide gullet so...
12/07/2017
Mount Barker
sa
Price: $450.00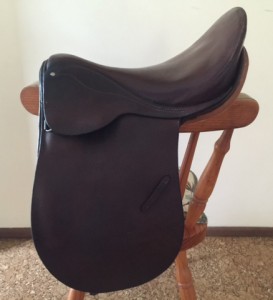 Beautiful child's Brown 13" Warboy Saddle Australian made, in excellent condition. Looks lovely on a Pony with a small jockey....
22/06/2017
Price: $1,500.00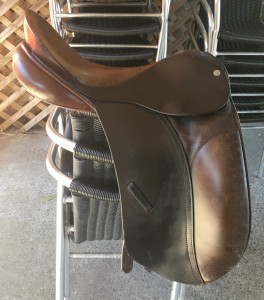 15-inch number 4 fit Beautiful old style county immaculate condition. $2,300.00 ono Contact:- Chantelle 0438 682 404 Central Coast -...
01/11/2017
Price: $2,300.00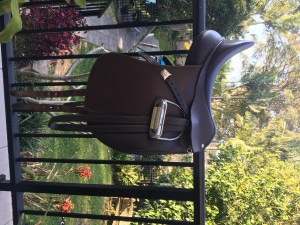 16.5inch brown leather saddle. Bates innova dressage saddle, with interchangeable gullet and cair system. In almost perfect condition, with one...
05/10/2017
Price: $1,500.00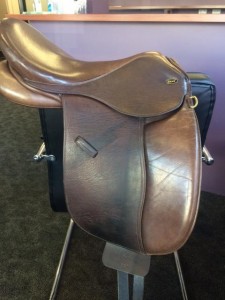 16inch Brown Saddle. In lovely condition, well kept in cover and always inside. Available for immediate purchase. $550.00 Contact:- Emma...
25/08/2017
Price: $550.00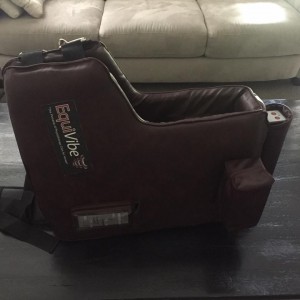 EquiVibe Back Unit Includes Back Unit, Girth Guard, Breastplate, 2x batteries, 2x chargers, Saddle Cloth & Trolley bag. Only 2years...
26/07/2017
Ballarat
Vic
Price: $3,000.00