IMAGES - ALL PHOTOS ENLARGE & DISPLAY FULL IMAGE WHEN CLICKED ON
This includes all photos which are displayed on each individual sale page.
Premium Advertisements highlighted in Purple and are shown first, Standard Advertisement are displayed in white and are located after the Premium listings. Click on Titles to view full details.
Category: Saddlery & Businesses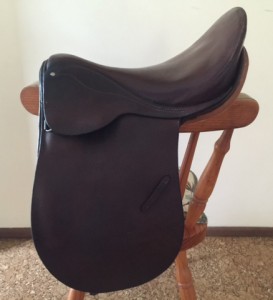 Beautiful child's Brown 13" Warboy Saddle Australian made, in excellent condition. Looks lovely on a Pony with a small jockey....
22/06/2017
Price: $2,000.00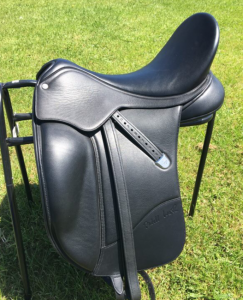 Super stunning Bates Isabel dressage saddle, bought as a 17 1/2 but kinda measure between that and 18 in. Approx...
04/01/2017
Price: $0.00
Cotton Show Set with Matching Wool Rug 3'6-3'9 $160.00 inc post Aus Wide 4'0-4'6 $175.00 inc post Aus Wide Colours...
07/02/2017
Price: $0.00
Lovely NVS ladies 10 grey check with hint of blue stripe. Worn twice near brand new. Black on collars and...
13/02/2017
Price: $100.00
Beautiful 17" Barclay Saddle that I bought recently for my mare but is too big. It is in excellent condition....
13/03/2017
Price: $450.00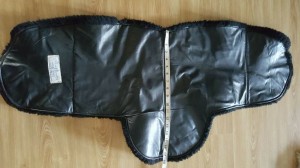 Quality Sheepskin Saddle Pads and Ladies Riding Boots. Cheryl's sheepskin 15 1/2" Saddle Pad - $30.00 16 1/2" black Full...
02/05/2017
Price: $30.00
Havana brown, 16 inch Ian Lancaster Show Saddle. Medium wide gullet. This saddle can be adjusted by Ian to suit....
24/04/2017
Brisbane
QLD
Price: $1,700.00
Spring tree, number 4 fit Beautiful saddle only been used 20 times. Would suit new buyer. No marks on saddle...
19/04/2017
Price: $2,200.00