IMAGES - ALL PHOTOS ENLARGE & DISPLAY FULL IMAGE WHEN CLICKED ON
This includes all photos which are displayed on each individual sale page.
Premium Advertisements highlighted in Purple and are shown first, Standard Advertisement are displayed in white and are located after the Premium listings. Click on Titles to view full details.
Category: Show Horses - Ponies
13.2 3/4hh 6yo bay gelding. Registered SHC, RP, Part Welsh, Arabian, Saddle Pony Sire: Weston Park Chaucer Dam: Langtree Song...
14/06/2017
Gold Coast
QLD
Price: $8,000.00
Aka Harry is a stunning Childs Pony hack He is a registered Riding Pony, 14hh and 12yo. He can be...
10/01/2017
Price: $15,000.00
4 yo, 13hh reg RP, EA, SHC. Sire: Ninfield mink supreme (IMP) DAM : Kolbeach Royal secrets. It is with...
17/02/2017
Gold coast
Queensland
Price: $23,000.00
7 yr old Flaxen chestnut riding pony mare Registered Riding pony, eligible part welsh and Arabian riding pony Unofficially measured...
16/03/2017
Maralya
NSW
Price: $6,500.00
Calvin is a brown 13hh RP, PW, SHC and EA registered gelding, D.O.B 21/01/2007 Let there be no mistake... with...
13/03/2017
Price: $20,000.00
$15 000 13.3 7/8hh 10yo bay gelding. Registered SHC, EA and RP Sire: Fernleigh Fine Print Dam: Highmead Fancy Free...
04/02/2017
Picton
NSW
Price: $15,000.00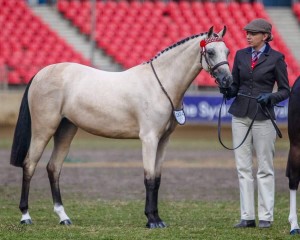 2yo filly to mature 13-13.2hh. Five registrations. Shown sparingly for multi champions and supremes. Highly placed at 2017 Sydney Royal....
07/05/2017
Price: $6,000.00
8yo 13hh Mare. Registered Riding Pony, SHC, EA Sire:- Royalwood Boy Soprano Dam;- Royalwood Songbird Scarlett has been lightly shown...
07/05/2017
Price: $10,000.00
. 13hh Chestnut - 2yo Riding Pony Filly Sire: Rosedale Our Secret Dam: Langtree Beeswing Beeswings Beatrice the only filly...
22/04/2017
Price: $3,000.00
13.2hh chestnut 15 yr old gelding Part welsh, Riding Pony, Arabian Riding Pony, EFA, Show Horse Council Quality Riding Pony...
30/01/2017
Price: $2,000.00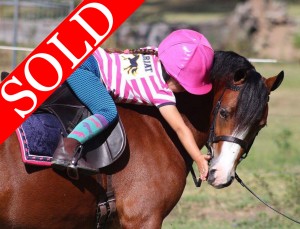 Rising 4yo, 12hh Gelding. Section A - WPCS Sire:- Blanche Mystique (IMP) Dam:- Bordershow Storybook Henry is a genuine true...
29/05/2017
Price: $6,500.00
Vision Park Celebrity is now offered for sale. Max is a brown Welsh/Riding Pony Gelding. 4yrs old 13.3hh. He has...
12/04/2017
WALLARAH
NSW
Price: $7,500.00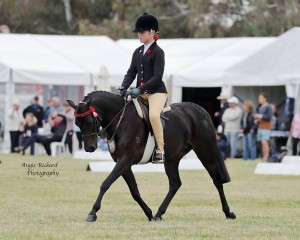 Jemakean Park Christmas Lily 6 yo black / brown mare, 12.1hh. Reg SHC, EA, RPSB, part welsh, APSB Very pretty...
11/04/2017
Bairnsdale
Victoria
Price: $5,500.00