Welcome to the Emma's Website Newsroom 

New:- Premium & Standard Classifieds, Programs.

FINAL DAYS – AUGUST SADDLE PAD SPECIAL!!
Email us:- sales@emmaswebsite.com.au or view 'Contact Us' menu tab above.
Premium Listings shown here. All other listings show further below.

.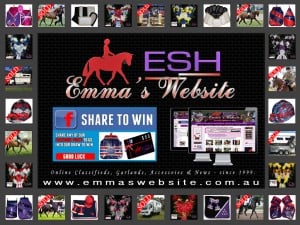 Emma's SEPTEMBER GIVEAWAYS
If you haven't done so already- click on Advertisement shown right to join our Facebook Information Group.
Our Facebook Group regularly has open discussions, Event News along with featuring Premium Classified listings which are placed here on our website along with Advertisement Sold notices.
September Giveaways will include $50.00 Gift Vouchers along with selected Accessories. We welcome you.
Emma's Accessories – LAST DAYS FOR AUGUST SPECIALS
Sheepskin Saddle Pads – August Special:- Standard $70.00 each!
ESH Accessories – Order now for mid & end of September delivery. Feedbins with or without Lids – 1 – 3 Clips on each available. Haybags, Saddle Cloths, Hat Covers, Sheepskin Saddle Pads, Stable/Yard Panels & more.  
Instock Garlands – Custom order or ready made.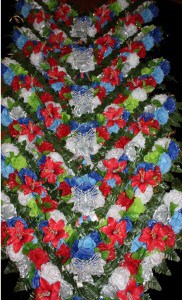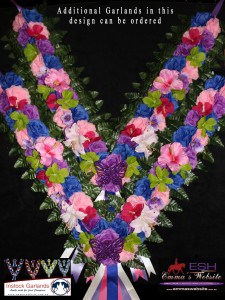 Order now for September & October events. Or if your Event would like to purchase Ready made Garlands we have a great selection available now, with sponsorship available.
Contact Emma to purchase any Ready to Go Garlands or to place an order for custom made quantities.
A large selection of Ready Made Garlands available with matching Rosettes.  Click here to view >>

The latest 30 Classifieds on Emma's.
 NEW LISTINGS:- Show Horses, 2nd Hand Saddlery, Equine Products, Horse Floats, Show Hunters
.. 
To view all Classifieds available on Emma's – See side menu above or

Click here >>