Welcome to Emma's Website Newsroom:- JANUARY 2015.

New:- Classifieds, Garlands, Programs, SOLD Feedback.

Order your Accessories or Garlands now for February Events!
Email:- sales@emmaswebsite.com.au or view 'Contact us' menu tab.
Premium Listings shown here. Recent listings shown further below.

Emma's Accessories – Order Now for February Events.
Samples of recent customer orders (some embroidery may be blurred for customer privacy). These feature our new POLO Horse Binding, Custom Embroidery and some limited edition materials. Feedbins with Lids $70.00, Kersey Saddle Cloths $70.00, Boot sets from $85.00, Hat covers $30.00.

Competitors Notice:
NSW SHC Pacific Coast Hack Championships.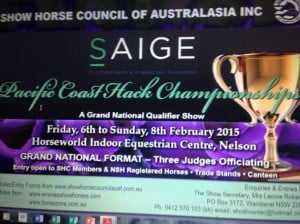 On behalf of Leonie Roberts – Show Secretary:- Due to circumstances out of our control Mr Greg Gerry will not be available to judge Ring 1 events on Friday 6th February.
Mrs Leanne Bordin with now officiate in this ring.
The two Leading Rein classes will be judged by Lisa Jones, Leanne Bordin and Maree Walker- Ross. Thank you.

        .
More Winners of Instock Garlands – see our Gallery of Champions,  Click here >>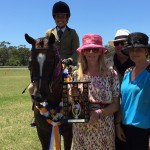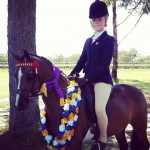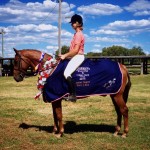 SPONSORSHIP FOR EVENTS – DID YOU KNOW…..
If you order or purchase 5 or more Garlands through Instock Garlands for your upcoming event – we will provide additional items to match as sponsorship! A great incentive for Events. Contact us for details or see menu tabs above.

The latest 30 Classifieds on Emma's.
 NEW LISTINGS:- Horse Trucks, Show Horses, Show Hunters, Saddlery.
SOLD Feedback – See new Sold listings featured below.
To view all Classifieds available on Emma's – See side menu above or

Click here >>