Welcome to Emma's Newsroom:- OCTOBER 2014.

New:- Classifieds, Instock Garlands, Programs

SHEEPSKIN SADDLE PADS – order now for upcoming HOTY shows.
Email us at:- sales@emmaswebsite.com.au or view our 'Contact us' menu tab for further details.
'Premium Listings' shown below – click photos to view.' Top 30′ Standard listings shown further below

CURRENT NEWS ITEMS FOR VIEWER INTEREST:-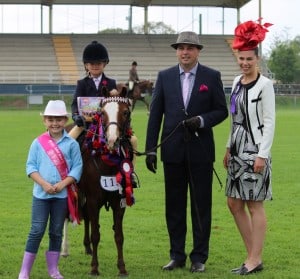 SPONSORS REQUIRED – ESH Championships
Many categories available.
We have many major Championship Classes still requiring sponsorship or naming rights. From Open Riders to Newcomers, Premliminary, Owner Rider & Amateurs through to Breeds.
Help us to provide as many prizes as possible for our competitors from Rugs, Garlands, Trophies & more.
Please contact Emma or see links above for Sponsor Packages. Thank you.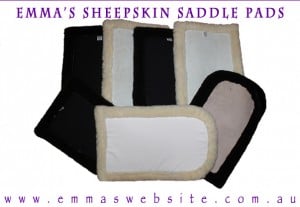 Emma's Limited Time Specials – Sheepskin Saddle Pads
Standard Sheepskin Saddle Pads – Only $70.00 Each or 2 for $130.00.
Order now for upcoming HOTY Shows or State Events.
Colours in Black, Brown, Ivory and Champagne. Cushioned Saddle Pads also available.
Latest 30 Classifieds – Also see menu above for more listings.
TODAY'S LISTINGS:-  Thoroughbreds, Saddlery, Australian Stock Horses, Show Horses, Show Hunters

MORE ADVERTISER & RINGSIDE CHATTER NEWS:-  

Wyong Produce & Second Hand Saddlery – News
Wyong Produce are now proud stockists of the Bamboo Equestrian range! Come in and have a look at the products, or alternatively you can purchase directly from our online store at http://wyongproduce.ecwid.com/. We are also stocking the underwear, singlets, and socks which come in a great range of colours.