Emma's Newsroom – Please scroll down for all News. 

TODAY:- Premium & Standard Classifieds

Event Programs to be updated later today.
Email us:- sales@emmaswebsite.com.au or see 'Contact Us' menu.
Premium Listings shown here. All other listings show further below.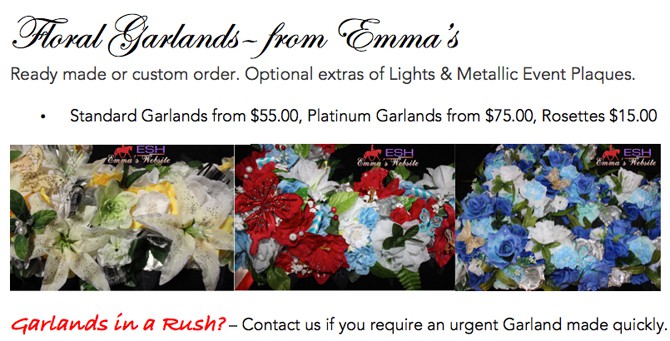 The latest 30 Classifieds on Emma's.
 NEW LISTINGS:- Show Horses, Show Hunters, Saddlery, Trucks & Floats.
Another 13 SOLD notices received for Listings only appearing on Emma's!
.. 
To view all Classifieds available on Emma's – See side menu above or

Click here >>