Welcome to Emma's Newsroom:- APRIL 2014.

New:- Classifieds, ESH Specials, Event Programs.

We are OPEN all this long weekend for all Classifieds & News. Last days for our 20% Off Specials!
Email us at:- sales@emmaswebsite.com.au or view our 'Contact us' menu tab for further details.
New 'Premium Listings' shown below – click on view details.' Top 30′ Standard listings shown further below

Current news items for viewer interest – from Emma at Emma's Website:-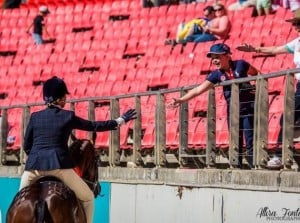 We have returned from our days of competition at the Sydney Royal Easter Show where Farleigh Calypso attended his very first Royal. "Joey" went into his first Royal Class in the Show Hunter Large Pony with only a few minutes work prior to be awarded a very close 2nd Place behind the eventual Champion, with a lovely workout.
We were delighted. He also placed in his Open Class despite a shoeing mishap midway through his workout. Overall a great Royal Show for us.  Thank you to Allira Fontana for capturing a beautiful "Hi 5″ moment between Ellie and I following the ribbon presentation. www.allirafontana.com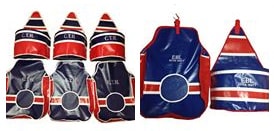 ESH – Feedbin & Haybag Sale
Emma's Accessories Easter Special - 20% off ALL COLOURS of Feedbins & Haybags, any styles & sizes with all colours of Bindings and designs. Embroidery not included. Design your own with something unique just for you. Ends Monday!
Shown below:- Premium & Standard Listings in all categories.
New listings are in following categories.  View Classifieds menu for more:-
Saddlery -

(Trainers Masters Saddle, Bates Caprilli, Black Windsor Saddle, PH Royal, )
Show Horse Youngstock – (RP Colt, RP Gelding)
Show Hunters $5k – $10k – (Large Pony, Small Hack)
Show Horses $15k – $20k (Schoolmaster Large Hack)
Show Horses $5k – $10k – (Welsh Pony Mare)
Show Horses $2k – $5k – (Small Galloway, Teenagers Hack)