Welcome to Emma's Newsroom:- OCTOBER 2014.

New:- Classifieds, ESH Accessories Specials

Yes we are open for all Advertisements & News today!
Email us at:- sales@emmaswebsite.com.au or view our 'Contact us' menu tab for further details.
'Premium Listings' shown below – click photos to view.' Top 30′ Standard listings shown further below

CURRENT NEWS ITEMS FOR VIEWER INTEREST:-

 

 

 
NEW

– the Emma's Website Discussion Group.
We have launched a new Facebook Discussion & Information group where along with our website here, we will be publishing information on Classifieds published, Programs and also topics open for group discussion thoughts & suggestions.
Click on the logo here to be directed to our new page and Join.
ESH Championships – Entry Updates.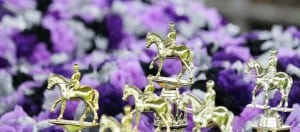 Thank you to all exhibitors who chose to again support our Family run show. Many entries came in at the last minute and we have entered just over 240 horses so far, with the late entries being collated.  Some sections with good entries and others with lower numbers
We are working our way through the emails from people who still had difficulty with the online system, please contact us as soon as possible if you had any problems. 
2014 ESH Championships Sponsor Profiles – Begin Monday!
Latest 30 Classifieds – Also see menu above for more listings.
TODAY'S LISTINGS:-  Show Horses Youngstock, Warmbloods, Saddlery, Show Horses,
To join the Emma's Website Public Facebook pages – Click here >>