Welcome to Emma's Newsroom:- OCTOBER 2014.

New:- Premium & Standard Classifieds

Join the NEW Emma's Website Discussion Group, right >>
Email us at:- sales@emmaswebsite.com.au or view our 'Contact us' menu tab for further details.
'Premium Listings' shown below – click photos to view.' Top 30′ Standard listings shown further below

CURRENT NEWS ITEMS FOR VIEWER INTEREST:-

 

 

 
ESH Championships – 2014 Multi-Platinum Sponsor Profile.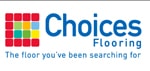 CHOICES FLOORING BY GODFREYS - North Richmond
John and Dianne Godfrey joined Choices Flooring 13 years ago. The store was relocated from Richmond to our present location. Our warehouse is attached to the showroom so we stock a range of floorcoverings and display a comprehensive range of Carpet – Vinyl – Timber – Laminate – Bamboo – Ceramic Tiles. John has been involved in the floorcovering industry for 45 years Rob has extensive experience in the building/carpentry trade as well as 20 years in floorcoverings. Plenty of off street parking with air conditioned showroom set in the beautiful Hawkesbury.
Where:- Richmond –  NSW
Contact:-Dianne or John  (02) 45 712 300
Website – www.choicesflooring.com.au (Selection NSW Stores – North Richmond)
ESH Championships – 2014 Multi-Platinum Sponsor Profile.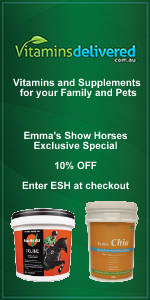 VITAMINSDELIVERED.COM.AU -
Vitamins and Supplements for your Family and Pets. We offer an extensive range of top quality natural, organic, eco-friendly , gluten free and dairy free products. Our goal at Vitaminsdelivered.com.au is to make a healthy difference in people's lives every day and believe everyone has the right to a healthy body and lifestyle. It is important to us that our customers know we are a reliable source for their vitamins, supplements and health products. We are an 100% Australian owned and operated company.
*Obtain frequent customer benefits simply by creating an account with us *
Receive upto an Extra 10% OFF with our Loyalty Discounts. Automatic Enrolment with your first Order.  Emma's Show Horses Exclusive Special - 10% OFF - Enter ESH at checkout
Contact:- Hayden
Email: info@Vitaminsdelivered.com.au
Latest 30 Classifieds – Also see menu above for more listings.
TODAY'S LISTINGS:-  Show Hunters, Warmbloods, Show Horses, Dressage Mounts.
To join the Emma's Website Public Facebook pages – Click here >>
CHOICES FLOORING BY GODFREYS – North Richmond
John and Dianne Godfrey joined Choices Flooring 13 years ago. The store was relocated from Richmond to our present location. Our warehouse is attached to the showroom so we stock a range of floorcoverings and display a comprehensive range of Carpet – Vinyl – Timber – Laminate – Bamboo – Ceramic Tiles. John has been involved in the floorcovering industry for 45 years Rob has extensive experience in the building/carpentry trade as well as 20 years in floorcoverings. Plenty of off street parking with air conditioned showroom set in the beautiful Hawkesbury. Where:- Richmond – NSW
Contact:-Dianne or John (02) 45 712 300
(Select NSW Stores – North Richmond)
Choices Flooring I Carpet, Timber, Rugs, Laminate, Bamboo, Vinyl & Tile Flooring I Over 450…
www.choicesflooring.com.au
The floor you've been searching for